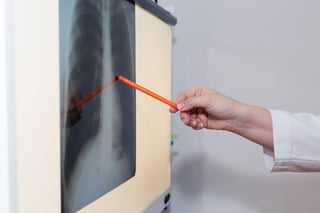 A team of radiologists at Rush University Medical Center have pioneered new techniques for IVC filter removal. According to Medical Xpress, these new methods performed by the Rush team have had a 100 percent retrieval rate over the past five years.
Inferior Vena Cava (IVC) filters are small spider-like metal traps designed to sit inside the vena cava. These filters are implanted with the intention of blocking blood clots from traveling to the heart or lungs, where they could be deadly.
Multiple reports of product issues and adverse events associated with IVC filters have been reported to the FDA. These complications include but aren't limited to device migration, filter fracture, embolization, perforation of the IVC, and difficulty removing the device.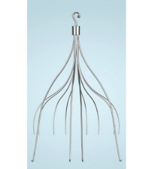 FDA is concerned that retrievable IVC filters, when placed for a short-term risk of pulmonary embolism, are not always removed once the risk subsides. After assessing whether the risk of having an IVC filter in place is expected to outweigh the benefits, the FDA favored removal of the IVC filter between 29 and 54 days after implantation.
According to Dr. Osman Ahmed, interventional radiologist at Rush University Medical Center, "Rush has both the standard retrieval methods as well as the most advanced tools to remove any type of filter, and they have the medical expertise to treat any complications from the filter being implanted."
If you or a loved one have an IVC Filter implanted and have immediate concerns, please consult your physician. If you have an IVC Filter implanted and would like to discuss your legal options, visit our website or dial (800) 310-0983.
Sources: MedicalXpress & FDA
---
Additional IVC Filter Resources:
---