AN NBC Nightly News Investigation
As you may know, NBC Nightly News has launched an investigation into the Recovery blood-clot filter from C. R. Bard. To watch the first part of the Investigation, watch the video embedded below:
According to NBC, the Recovery has been associated with 27 deaths and 300 other non-fatal problems. This has raised some serious questions including whether the manufacturer told all they knew about potentially fatal flaws.
The Recovery (pictured below) is a one-and-a-half-inch metal trap, which was designed to sit inside the vena cava and block blood clots from traveling to the heart or lungs, where they could be deadly.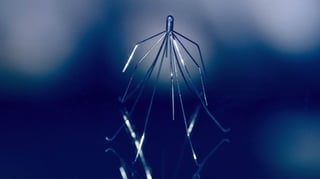 Once problems with the Recovery emerged, Bard hired a public-relations firm and retained an outside doctor for a confidential study. NBC News was able to obtain the study, which found the Recovery filter had higher rates of relative risks for death, filter fracture, and movement than all its competitors.
Bard's Recovery filter stood out early as a risky device, yet despite climbing death and injury reports, Bard did not recall the filter.
It's important to be aware of the potentially life-threatening effects of the retrievable inferior vena cava filter (IVC filter). If you or a loved one has had an IVC filter implanted, it's equally as important to be aware of your rights. If you have immediate concerns, please consult your physician.
You can learn more about these topics by visiting our website and to view the investigation on NBC, click here.