Problematic Blood-Clot Filters Not Recalled Despite Concerns: An NBC News Investigation
In the third installment of the NBC Nightly News investigation into C.R. Bard's blood-clot filter, reporters confirm the medical device has been associated with 27 deaths. To watch the entire Investigation,
watch the video
embedded below:
The G2 series filters were designed to replace Bard's problematic Recovery filter. However, NBC confirmed that despite reports of failures Bard continued to sell the G2 filter, and the virtually identical G2 Express, until 2010. In total, more than 160,000 Bard filters have been implanted in patients.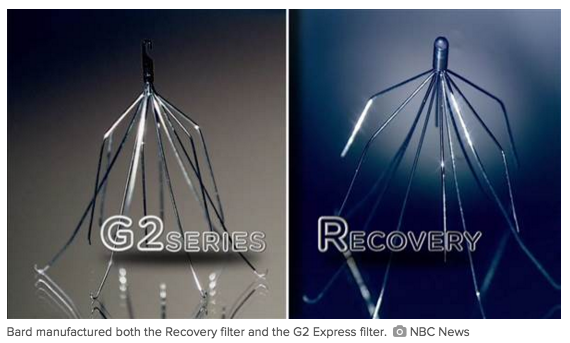 '
During the investigation, NBC News talks with Dr. William Kuo, a interventional radiologist who runs Stanford Health Care's IVC Filter Clinic, who specializes in removing failed blood-clot filters. Dr. Kuo tells NBC News "the number of complications, the frequency of severe failures makes it obvious that it was never safe to be implanted."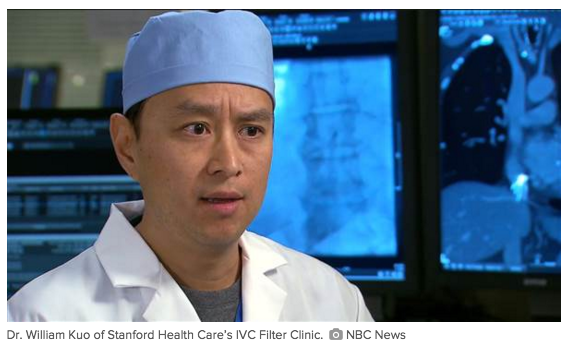 Dr. Kuo estimates that he has removed 1,000 failed filters within the last 10 years. In fact, the doctor told NBC News he has removed more Bard filters than any other single make of filter. Kuo agrees that not only do medical device companies need to protect patients, but the FDA also needs to take stronger action to protect the public.
At Foster & Houston, we think it's important for you to be aware of the effects of the retrievable inferior vena cava filter (IVC filter). If you or a loved one has had an IVC filter implanted, it's equally as important to be aware of your rights.
You can learn more about these topics by visiting our website and to view the investigation on NBC, click here.