The FDA has received multiple reports of product issues and adverse events associated with IVC filters. In fact, from 2005 to 2010 alone the FDA received 921 device adverse event reports.

Inferior Vena Cava (IVC) filters are small spider-like metal traps designed to sit inside the vena cava. These filters are implanted with the intention of blocking blood clots from traveling to the heart or lungs, where they could be deadly.
In its most recent safety communication, the FDA recommends removing retrievable IVC filters as soon as protection from pulmonary embolism is no longer needed. This comes after multiple reports of device migration, filter fracture, embolization, perforation of the IVC, and difficulty removing the device.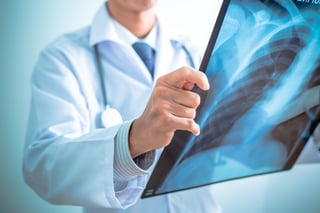 The FDA is concerned that retrievable IVC filters, when placed for a short-term risk of pulmonary embolism, are not always removed once the risk subsides. After assessing whether the risk of having an IVC filter in place is expected to outweigh the benefits, the FDA favored removal of the IVC filter between 29 and 54 days after implantation.
If you or a loved one have an IVC Filter implanted and have immediate concerns, please consult your physician. If you have an IVC Filter implanted and would like to discuss your legal options, visit our website or dial (800) 310-0983.
Sources: FDA 2010 Safety Communication & FDA 2014 Safety Communication