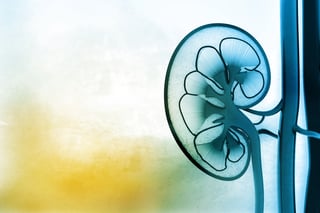 Use of prescription proton pump inhibitors to treat heartburn has been associated with an increased risk of developing long-term kidney damage. According to a study covered by CBS News, people who take GERD drugs have at least a 20% higher risk of developing chronic kidney disease when compared to non-users.
Proton pump inhibitors (PPIs) are typically prescribed to treat acid reflux and heartburn by decreasing the amount of acid produced by the stomach. Common brands in this class of drugs include Prevacid, Prilosec, and Nexium.
Previous studies have already linked the use of PPIs for heartburn to short-term kidney issues such as inflammatory kidney disease and acute kidney injury. However, newer studies have further illustrated the link between GERD drugs and chronic kidney disease.
"If you don't need these medicines, you shouldn't take them," said Dr. Kenneth DeVault, president of the American College of Gastroenterology and chair of medicine at Mayo Clinic.

If you or a loved one has taken a PPI such as Nexium, Prilosec, or Prevacid, it's important to be aware of the potential effects and your rights. Consult with your physician if you have medical concerns. To help you stay informed, The Law Offices of Foster & Houston will continue to share important news involving these heartburn drugs.
If you've taken PPIs and have experienced kidney damage, you may be able to obtain compensation for your injury. You can learn more about seeking justice and GERD drugs by calling 1-800-341-4950 visiting our website.
Sources: CBS News
---
Additional Proton-Pump Inhibitor Resources:
---