Chemical engineers at Stanford University have developed a stretchable skin that could bring new hope to amputees. The end goal of this new technology is to give amputees the ability to move prostetic devices with better dexterity, even eventually giving patients the ability to control limbs with thought alone.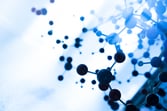 Researchers began working on this artificial skin with the hope that amputees could feel what they are touching with prosthetic limbs. This would be done with electrodes that would translate pressure of a touch into a digital signal.
According to Zhenan Bao, a chemical engineering professor at Stanford University, this new advancement "is skinlike in its functions." Bao, who led the study group for the artificial skin, notes that "some people have made pressure sensors but they have not been able to generate an electrical signal that can communicate with the brain."
The next step in the study would be wireless transmission of signals, to cut down on the trail of wires that patients would need to have implanted. This development could also help conquer the phantom limb pain that plagues some people after amputations.

If you've been wronged by amputation due to negligence, it's important to know your rights. To help you stay informed, we will continue to share important news involving amputations. You can learn more about your rights and our firm by calling (800) 310-0983 or by visiting our website. Consult with your physician if you have medical concerns.
Sources: NBC News
---
ADDITIONAL AMPUTATION RESOURCES:
---