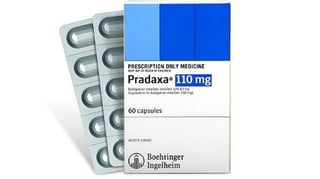 The FDA has issued a medication guide about the risks associated with the blood-thinner medication Pradaxa. Side effects associated with the drug include uncontrollable bleeding, hematomas, stroke and death.
According to the FDA, below you'll find a list of Pradaxa's adverse side effects paired with associated medical conditions and common symptoms.
If you need immediate assistance regarding your Pradaxa prescription, please contact your primary physician.
Bleeding & Death
Intended to prevent blood clots, Pradaxa can cause uncontrollable bleeding. This risk of bleeding which can be serious, and may lead to death.
Symptoms of uncontrollable bleeding can include:
Frequent nose bleeds,

Unusual bleeding from the gums,

Pink, red, or brown urine,

Headaches, and more.
The following may increase your risk of experiencing a bleeding event:
Preexisting kidney problems,

Recent or reoccurring stomach ulcers or bleeding,

Taking other blood clot medication alongside Pradaxa, and

Frequent intestinal bleeding.
Spinal Hematoma
Users of Pradaxa who have medicine injected into their spinal and epidural area are at risk of forming a spinal or epidural blood clot that can cause long-term or permanent paralysis.
Signs of hematoma can include:
Back Pain,

Muscle Weakness,

Incontinence, and more.
Stroke
With atrial fibrillation, part of a person's heart does not beat the way it should. People with atrial fibrillation are at an increased risk of forming a blood clot in the heart, which can travel to the brain, causing a stroke.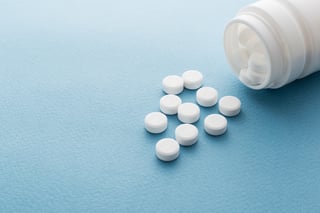 To help you stay informed, The Law Offices of Foster & Houston will continue to share important news involving Pradaxa. If you or a loved one have taken Pradaxa and have immediate concerns, please consult your physician. You can learn more about seeking justice and Pradaxa by visiting our website or calling (800) 336-6230.
Sources: FDA