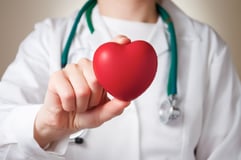 Pradaxa should not be used to prevent stroke or blood clots in patients with medical heart valves, according to the U.S. Food and Drug Administration (FDA). In this safety communication the FDA states Pradaxa users with mechanical prosthetic heart valves are more likely to experience stroke, heart attack, and blood clots than Warfarin users.
A study cited by the FDA also found users of Pradaxa experience more bleeding after valve surgery than users of warfarin. Consequently, the FDA is now requiring a warning against the use of Pradaxa in patients with mechanical heart valves.
This isn't the FDA's only Drug Safety Communication concerning Pradaxa. In 2012, a notice about the risk of serious bleeding events associated with the anticoagulant Pradaxa was released by the FDA. A study featured in this communication also found an increased risk of major gastrointestinal bleeding with use of Pradaxa as compared to warfarin.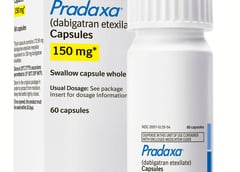 Patients with all types of prosthetic heart valve replacements taking Pradaxa should talk to their health care professional as soon as possible to determine the most appropriate anticoagulation treatment. If you or a loved one has taken Pradaxa, it's important to be aware of the potential effects and your rights.
To help you stay informed, The Law Offices of Foster & Houston will continue to share important news involving Pradaxa. If you've taken Pradaxa and have suffered excessive or uncontrollable bleeding, you may be able to obtain compensation for your injury. You can learn more about seeking justice and Pradaxa by visiting our website or calling (800) 336-6230.
Sources: 2012 FDA Safety Communication, 2012 FDA Safety Communication, 2014 FDA Safety Communication.