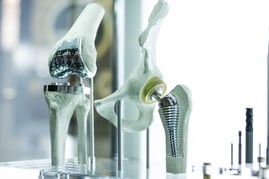 From wood and metal to carbon fiber and microprocessors, prosthetic options have progressed dramatically in recent decades. In late 2016, a team at the MIT Media Lab in New England announced plans to implant the first ever prosthetic limb controlled by brain waves.
According to the Boston Globe, the story begins with Hugh Herr, a man who himself lost both legs on a Mount Washington descent in 1982. Herr went on to build a prosthesis team at the MIT Media Lab that creates advanced bionic limbs that push the possibilities of prosthetic limb options.
Jim Ewing, who lost one of his feet, is the poised recipient of the first limb designed by Herr. To prepare for the special prosthesis, Ewing underwent first-of-its-kind amputation surgery at Brigham and Women's Faulkner Hospital, which laced together tendons at the end of Ewing's shortened leg to preserve neurological connections.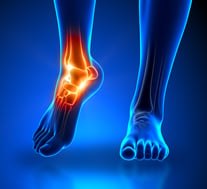 Instead of phantom signals typically felt by amputees, doctors hope one day Ewing can tense and relax the muscles in his lower leg in harmony so that it feels like his old foot is there, moving as always. In the coming year, the surgeons hope to embed wireless versions of those sensors and prepare Ewing for a prototype of a prosthetic ankle and foot he will be able to control with his brain, without looking at it.
Already, Ewing has demonstrated "movement abilities and perceptions far beyond what we typically witness in patients with standard amputations," said Dr. Matthew Carty. "We believe that Jim's progress will allow us to reframe the way we think about limb loss."
If you've been wronged by amputation due to negligence, it's important to know your rights. To help you stay informed, we will continue to share important news involving amputations.
You can learn more about your rights and our firm by calling (800) 310-0983 or by visiting our website. Consult with your physician if you have medical concerns.
Sources: Boston Globe

Additional Amputation Resources: