According to plaintiffs in a federal lawsuit filed in the District of Columbia, pharmaceutical giant Johnson & Johnson, the manufacturer of Levaquin, hid details about the drug's adverse side effects.

ABC News reports that in 2008, a black box warning was added to Levaquin and other fluoroquinolones about the risk of tendonitis and tendon ruptures. More recently, the FDA held two committee meetings to discuss Levaquin and found labels still did not fully explain the risks of taking the drugs.
"I'm tired all the time," said fluoroquinolones user Terry Aston. "I have to really push to get anything done. I have pain everyday, all day throughout my body. I'm very, I can't lift things like I used to."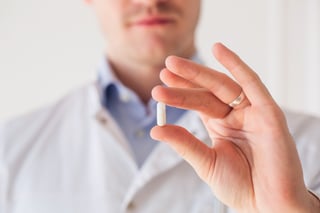 After multiple reports of adverse effects, the FDA advised against prescribing Levaquin or Avelox to treat three common illnesses — bronchitis, sinus infections, and urinary tract infections. Use of fluoroquinolones can cause disabling and possibly permanent side effects that affect the muscles, tendons, nerves, joints, and more.
If you or a loved one has taken Levaquin or Avelox and suffered an aortic aneurysm or an aortic dissection, it's important to be aware of the potential side effects and your rights. If you have immediate medical concerns, consult with your primary physician.
The Law Offices of Foster & Houston will continue to share important news involving fluoroquinolones to help you stay informed. You can learn more about Levaquin and Avelox by visiting our website.
Source: ABC2 News & Consumer Report
---
Additional Levaquin and Avelox Resources: