Every year, we come together as a country to honor the brave men and women who lost their lives in service to the U.S. armed forces. This year, we wanted to take time as a firm and a family to remember our fallen soldiers and discuss the origins of this holiday.
Becoming an official holiday in 1971, Memorial Day was originally known as Decoration Day from the early tradition of decorating graves with wreaths, flowers, and flags.

Waterloo, New York is recognized as the birthplace of Memorial Day, but not without debate. Congress officially deemed Waterloo the birthplace in 1966, but Boalsburg, PA. also claims the title of "Memorial Day Birthplace."

It's legally required to observe a National Moment of Remembrance. In 2000, Congress passed a law requiring Americans to observe a minute of silence at 3 p.m. local time on Memorial Day.

According to AAA estimates, more than 36 million people will travel at least 50 miles from home on Memorial Day.
Remembering the Fallen
In honor of Memorial Day we wanted to share some of our family's history. Below, you'll see pictures of Michael Beere, Julie's grandfather. Michael was a Sergeant in the Army stationed in Germany and France in World War II.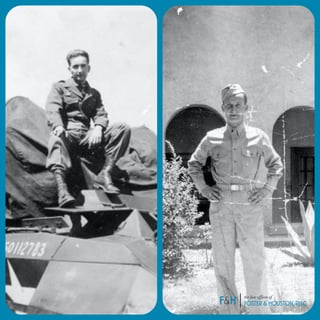 Mark Houston, also Julie's grandfather, was stationed in both Germany and France as well, and served his country as a Captain in the Air Force.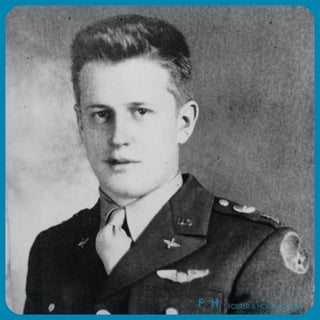 Both men bravely served our country, and to honor our family and the many heroic servicemen, we choose to support the Wounded Warrior Project. This military and veterans' charity service organization empowers injured veterans and their families by offering a variety of programs and services. To date, Wounded Warrior Project (WWP) has served 88,978 veterans and 18,564 family members.