If you or a loved one has suffered adverse side effects after taking the blood-thinning medication Xarelto, you may be entitled to compensation. For information on filing a Xarelto lawsuit, contact the attorneys at Foster & Houston who have more than 30 years of combined experience fighting for justice and financial compensation.
---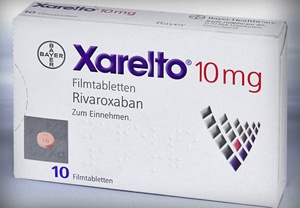 Xarelto is a blood thinner intended to prevent serious health concerns, such as stroke and blood clots in people with atrial fibrillation, not caused by a heart valve.
However, research has now shown that Xarelto can increase the risk of uncontrollable bleeding, hematomas, hemorrhages, adrenal bleeding, stroke and death. The most catastrophic side effect of Xarelto (otherwise known as rivaroxaban) is uncontrollable bleeding.
Serious injuries that have caused patients and their families to seek justice and file blood thinner lawsuits include:
Death caused by uncontrollable bleeding

Rectal bleeding

Intestinal bleeding

Brain hemorrhaging