Transvaginal mesh lawsuit
If you or a loved one received a mesh product during surgery and experienced adverse complications, contact the experienced attorneys at The Law Offices of Foster & Houston. Our team of lawyers has more than 30 years of combined experience obtaining financial compensation for cases just like yours.
---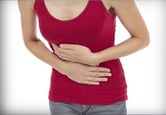 Transvaginal surgical mesh is an implant used for pelvic organ prolapse or stress urinary incontinence surgery. Research by the FDA proves that these surgical mesh implants can cause serious problems. The FDA has also stated that there is no clear evidence that repair of pelvic organ prolapse is more effective with mesh than the traditional non-mesh repair.
Transvaginal mesh or surgical mesh implants are manufactured by many different companies. Some of these products have even been pulled from the market.
---