If you or a loved one have experienced an amputation after taking Invokana or another qualifying type 2 diabetes drug, contact the experienced attorneys at The Law Offices of Foster & Houston today. Our team of lawyers has more than 30 years of combined experience obtaining financial compensation for cases just like yours.
CALL NOW FOR A FREE CASE REVIEW:

1-800-943-3071
---

A relatively new class of diabetes drugs, known as SGLT-2 inhibitors, have been linked to a higher risk of leg and foot amputations. Intended to lower blood sugar in adults with type 2 diabetes, Invokana first hit the market in 2013. However, it wasn't until 2017 that the FDA required the manufacturer of Invokana to carry a boxed warning of the associated risk for leg amputations and foot amputations.
Other risks associated with these type 2 diabetes medications include diabetic ketoacidosis, kidney disease, kidney failure, and in some cases, stroke and even death. If you or a loved one is taking a qualifying glucose-controlling medication such as Invokana and suffered an amputation, please contact the experienced lawyers at Foster & Houston today at 1-800-943-3071.*
---
FDA WARNS OF AMPUTATIONS CONNECTED TO DIABETES DRUGS
Based on data from two clinical trials, the FDA has concluded that the type 2 diabetes medicine canagliflozin (such as Invokana) can lead to an increased risk of leg amputation, foot amputation, and other amputations. This safety announcement comes after an earlier warning about SGLT-2 inhibitors where the FDA found an increased risk of ketoacidosis and acute kidney injury in those taking Invokana.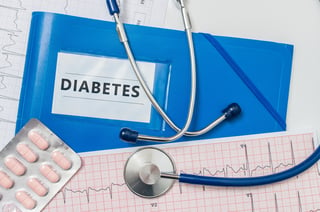 Common type 2 diabetes medications include: Invokana, Invokamet, Invokamet XR, Farixga, Xigduo XR, Jardiance, Glyxambi, and Synjardy.
If you or a loved has taken a type 2 diabetes drug, the FDA suggests watching for the following symptoms*:
Abdominal pain
Abnormal weight loss
Difficulty breathing
Infection of the leg or foot
Nausea
Foot sores
Leg or foot Ulcers